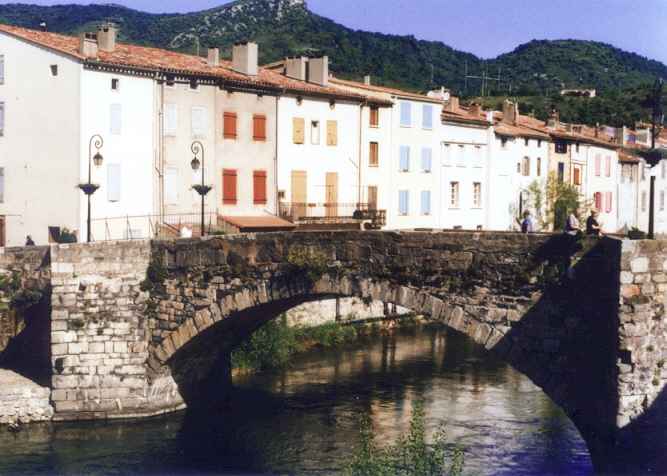 Just 22 km from Caudies de Fenouilledes is the town of Quillan. Just south of Carcassonne, it is located in the heart of what is known as 'Cathar Country'. People come to this part of France for the wonderful scenery and to find out more about the fascinating history of the region.
The town is surrounded by mountains and sits on the banks of the River Aude. Throughout the town there are many little squares where you can eat lunch or grab a drink. One of the main tourist attractions in the town is the old bridge. This is a stone arch bridge that dates back to the 12th century. The buildings along the riverside are tall and narrow and have also been here for a long time.
Next to the Quillan bridge is the Place de la Republique. Here you can relax in one of the cafes and watch while others kayak down the river. The streets around this part of time still follow the same layout that was used in the 13th century.
The Chateau de Quillan dates back to as far as the 12th century despite it being best known around the 14th century when additional fortifications were added in order to de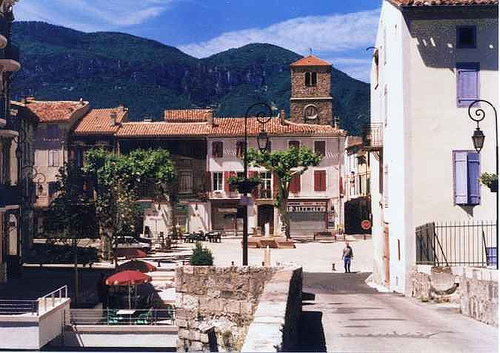 fend the castle from Aragon. The castle at that time formed part of the border between Spain and France. Today only the base of the castle remains but you can see much of the original stone around the town as it was used to build some of the houses there.
All tourists should definitely take a trip to the tourist information office in Quillan. The building itself is very interesting. In a former life it was a bath house and today it retains some Moorish charm, helping to make it a visitor attraction in its own right.
The town church has a square tower and the stone to build it was taken from the river, so they are almost pebble-like. The church is a 14th century church building but most of the original structure has been altered during renovations that took place in the 17th and 19th centuries.
Other visitors come to the town to make the most of the unique shops and to visit the market, which is held a couple of times each week. This is a traditional French market and it is a great place to pick up everything you need during your stay. Shop for local ingredients for traditional Languedoc dishes or just browse for a unique souvenir or two.