Many visitors to Caudies de Fenouilledes will take the opportunity to visit the medieval town of Carcassonne which is an easy drive. A little over an hour away by car, this medieval town is one of the most famous in the region around the small town of Caudies de Fenouilledes.
Carcassonne is one of the most famous medieval towns in France. The newer part of the town is overlooked by the huge citadel perched on the hill above. As tourist attractions go, it is the second-most popular in France, with the Eiffel Tower in number one spot.
The Citadel looks as though it has come straight out of a fairy-tale. The cobbled streets and the towers do make it feel as though you have stepped back in time. The core of the citadel is known as the Cité and it now has World Heritage Site status, having been included in the UNESCO list back in 1997.
The Romans and the Visigoths spent time in this part of France, but Carcassonne developed properly in the 12th century. The Trencavel family helped to develop the town but in 1355, the lower part of the town was lost in a fire ordered by the Black Prince, who was angry at his inability to take control of the citadel. The town also played a major part in trade with Spain, but t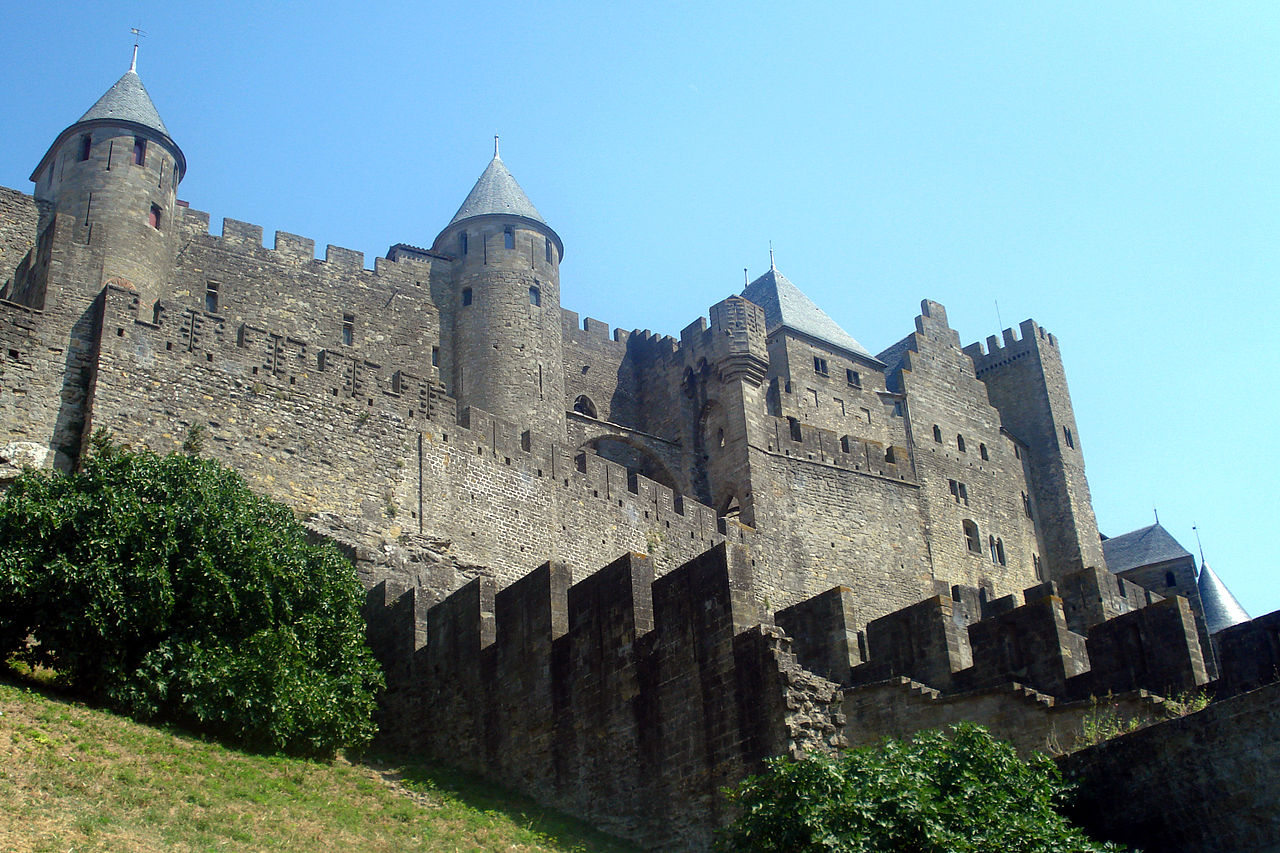 his came to an end in 1659 when the Treaty of the Pyrenees gave Roussillon to France.
After that the city walls started to fall into disrepair – they were not expected to carry out the same function as before, but restoration took place in the 1800s and this helped to make Carcassonne what it is today.
Tourists should not forget about visiting 'La Ville Basse'. This is the smaller part of the town that sits under the citadel. It does date back to Medieval times too and it is filled with the bars, shops and cafes that you would expect. The central square in the town is a good place to relax when you have been sightseeing. It is right in the heart of the town and there is a beautiful fountain there.
There is a canal port on the Canal du Midi at Carcassonne and it is one of the busiest in France. You could take a trip lasting a half or a whole day and many people will come here to rent a boat for the week.
The town is also ideally placed for those who want to see one or two of the Cathar castles. Head for the Chateau Las Tours, which is a little smaller than the citadel at Carcassonne. You should also remember that you are in the best place to do a little wine-tasting – there are two major wine-producing regions nearby and you can visit a vineyard or two to sample the local produce.