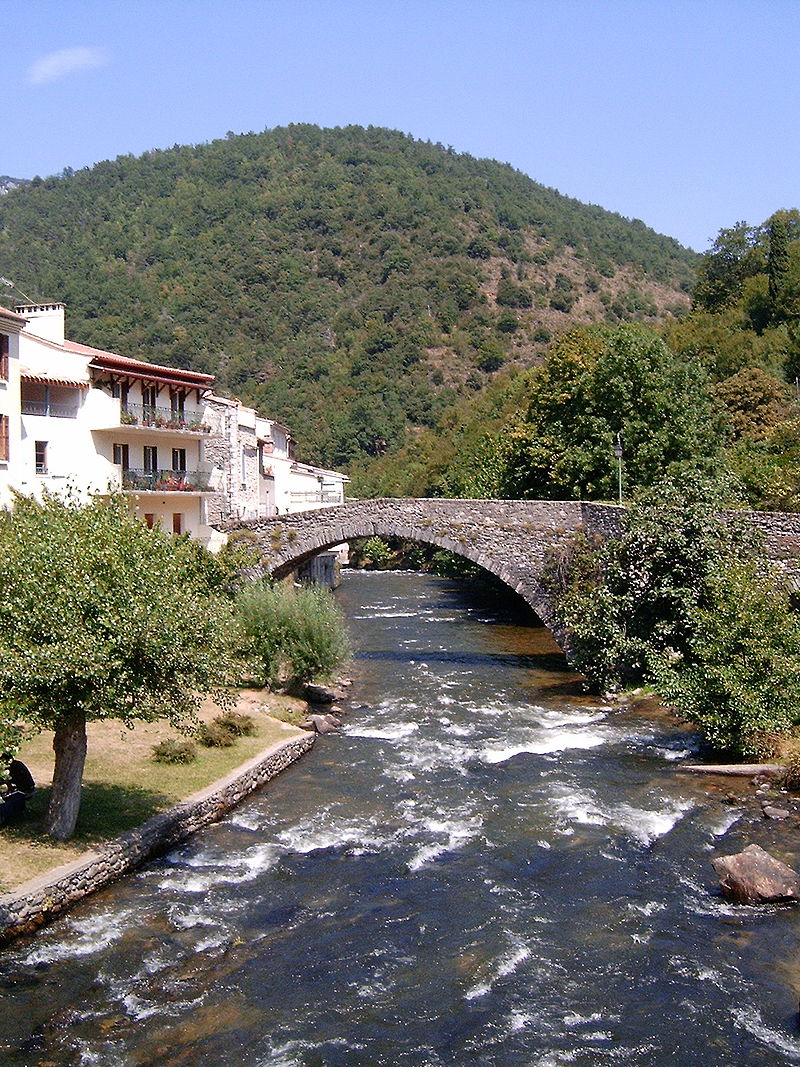 The Gorges de l'Aude are located just south of the town of Quillan. It is the River Aude and the tributaries that have created the gorges and ravines in this part of France over thousands of years.
There are three main gorges that form the Gorges de l'Aude. You can simply take a trip there by car and just enjoy the views or you can opt for a more active trip and go walking or cycling through them. It is recommended to opt for walking or cycling because you get to see so much more.
The Gorges de Pierre-Lys can be found when you take the road that runs south from Quillan to Axat. There are cliffs either side of the road and in parts these are up to 700 metres high. Once you get past Axat the road becomes the D118 and it will take you through the Gorges de Saint-Georges, which also offers some dramatic scenery. Next is the Gorges de Galamus, which is further to the east and it is also a good system of gorges. Here you can see the Saint-Antoine hermitage.
In addition to the three main gorges there are several smaller ones that ar
e just waiting to be explored, including the Gorges of Rebenty and the Gorges de la Frau.
While you are travelling between Quillan and Axat you will find the Grotte Aguzou. This is an extensive cave system and it is a popular tourist attraction. However, unlike other cave systems there are no light and sound effects to accompany you on your trip. It is an underground hike that you will need protective clothing for and you will be given a light to help to guide your way. You have to be accompanied by a guide and you can only book as an individual or a small group and all tours have to be booked in advance.
Close to the Gorges de l'Aude are some great towns that you should visit. Caudies de Fenouilledes is just one of these but it is also very close to Quillan, a medieval town that has a great market, cafes and shops. Close to the gorges is also a number of Cathar castles – medieval structures that helped to protect the region during one of its most turbulent times.